We are in our 27th season of providing quality asphalt maintenance in Southeast Idaho. This experience has refined our expertise in Crack Seal and Repair, Slurry Seal Coating, Sweeping and Striping.
Imperial Asphalt is based out of Blackfoot and serves all of Southeast Idaho.
We consider from North of Rexburg, down through Idaho Falls and Shelley, then south through Pocatello, and on over to Soda Springs, to all be a part of our home area.
We also make regular service calls to Salmon, Challis, Hailey, Sun Valley, Twin Falls, Malad, Preston, Bear Lake, Swan Valley, Victor, Driggs, Island Park, Spencer, and anywhere in-between.
Imperial Asphalt is a family owned business. Our family has lived in the area for 5 generations. We have a deep connection to this community which makes us well aware of how important it is to do high quality work, for reasonable prices and to always stand by your work.
Pavement maintenance matters – It's not the building but the road and pathway to it that make the first impression.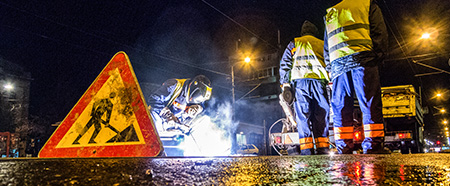 As a second generation family-owned company, we earn our reputation as the BEST in Idaho for pavement maintenance and repair.
We work to maximize your pavement maintenance budget by delivering honest value every time.
The vast majority of our customers, are people that we have done business with over many years.
We consult with our clients on a regular basis. We often do annual property evaluations creating estimates to assist with long term maintenance plans and budgeting. By providing regular maintenance on the asphalt investment our customers have made, we are able to save them the cost of expensive asphalt replacement and keep their property looking sharp at the same time!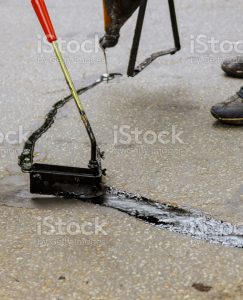 Welcome to WordPress. This is your first post. Edit or delete it, then start writing!
Read More »